Guidance for Dealing with COVID-19
The situation surrounding coronavirus (COVID-19) is continually evolving. SCRHA is following the guidance issued by Governor Newsom and the California Department of Public Health. Please follow us on Twitter for real-time updates that impact our members.
Information Below Updated January 12, 2021 at 11:03 a.m.
BREAKING NEWS: Governor Signs the Tenant, Homeowner, and Small Landlord Relief and Stabilization Act of 2020 (AB 3088).
---
WHITE PAPER - GUIDANCE FOR DEALING WITH COVID-19
We have just added "Guidance for Dealing with COVID-19" to our library of White Papers. We have compiled a variety of resources and put them in one document that will be updated regularly as information, guidance, and resources continue to evolve. Click here or fill out the form on this page to download a FREE copy of our complete White paper.
---
HOLIDAY RESOURCES
REOPENING RESOURCES
EVICTION MORATORIUM INFORMATION
CORONAVIRUS RESOURCES
COMMUNICATING WITH RESIDENTS REGARDING RENT PAYMENT SITUATION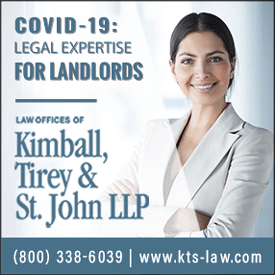 Because of the differences in the Moratorium Regulations linked to this page, the SCRHA has not been able to create a sample letter for you to use when communicating to residents about rent payments. Instead, we encourage you to reach out to residents proactively and assess their situation. Here is some sample language that might help, particularly in conjunction with Form the notices to pay or quit mentioned on this page too:
Sample Language: If you have experienced a job layoff or business slowdown that has impacted your family's income due to COVID-19 pandemic and cannot pay your rent in accordance with the terms of your Rental Agreement, please notify the rental office of your circumstances prior to your due date, but no later the seven days after it. We cannot forgive any rent due, but we will work in good faith with you. We encourage you to pay what you are able. You will need to provide proof that your circumstance relates to the COVID-19 pandemic to the rental office at some point, so we suggest that you gather that information as well (pay stubs, bank statements, notices of layoff or furlough, etc.).
SCRHA PRESS RELEASES & MEDIA COVERAGE
FEDERAL RESOURCES
STATE OF CALIFORNIA RESOURCES
LOCAL RESOURCES - SAN DIEGO COUNTY
LOCAL RESOURCES - RIVERSIDE COUNTY
LOCAL RESOURCES - IMPERIAL COUNTY
NAA CORONAVIRUS MICRO-WEBINARS
VIRTUAL MEETINGS & CLASSES
With social distancing measures in full effect and many people working from home, this is a great opportunity to refresh your knowledge on issues that owners and/or property managers frequently encounter. As a member of SCRHA and NAA, you can access online classes through Visto or check our Education Calendar for upcoming webinars.
EMAIL ARCHIVE
SCRHA continues to send email updates on COVID-19 to our members to keep you updated on local regulations, best practices, and resources during this trying time. If you are a current member and do not receive our emails, please email info@socalrha.org or sign up for our newsletter using the form below. Past emails can be found by clicking on the following links.
The information provided herein is general in nature and is not intended to be legal advice. It is designed to assist our members in understanding this issue area, but it is not intended to address specific circumstances or business situations. For specific legal advice, consult your attorney.