Mark of Excellence Awards
Check back soon for information about the 2021 Mark of Excellence Nominations.
---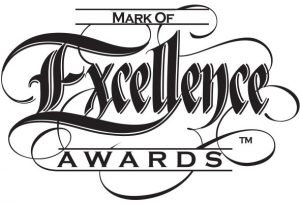 Congratulations to all the nominees and a special congratulations to the winners of the 2020 Mark of Excellence Awards!
President's Award
Lynn Dover, Kimball, Tirey & St. John
Employee Support and Wellbeing Company
Greystar
Excellence and Innovations Company
American Assets Trust
Industry Partner – Company
First – City Wide Cleaning Services, Inc.
Second – First Runner Up: City Wide Protection Services, Inc.
Third – Second Runner Up: Generation Contracting & Emergency Services, Inc.
Industry Partner – Individual
First – Robert Preciado, City Wide Protection Services, Inc
Second (Tie) – Hojjat (Tom) Tamar, City Wide Protection Services, Inc
Second (Tie) – Scott Staples, City Wide Protection Services, Inc
Third – Erica Duncan, The Phoenix Staffing
Leasing Professional of the Year 1-100 Units
Ramona Chavez, Breeze Hill | Sunrise Management Company AMO
Leasing Professional of the Year 101-300 Units
First – Jorge Gomez, Point Bonita | Greystar
Second – McKenna Goodwin, EV Lofts | Greystar
Third – Alex Alcon, Broadstone Maker's Quarter | Alliance Residential
Leasing Professional of the Year 301+ units
First – Genevieve Gundogar, West Park Apartments | Sudberry
Second – Christopher Hoggatt, Greenfield Village | R & V Management
Third (Tie) – Erik Rimmer, West Park Apartments | Sudberry
Third (Tie) – Denise Schneider de Moreno, R & V Management
Maintenance Supervisor of the Year 101-300 Units
First – Joe Petruccelli, Broadstone Maker's Quarter | Alliance Residential
Second – Roman Lopez, Breeze Hill | Sunrise Management Company AMO
Third – Donnell St. Germain, Mariposa Apartments | Sunrise Management Company AMO
Maintenance Supervisor of the Year 301+ Units
First – Narciso Corona, West Park Apartments | Sudberry
Second (Tie) – Dustin Peek, The Orchard | Sunrise Management Company AMO
Second (Tie) – Vincent Rodriguez, Alexan ALX | Greystar
Third – Dionisio Ivey, American Assets Trust
Maintenance Technician/Porter of the Year 1-100 Units
First – Juan Gonzalez-Brito, Parkview Terrace | Sunrise Management Company AMO
Property Manager/Multi-Site Manger of the Year 1-100
First – Blair Madrid, Santa Fe RV Park | American Assets Trust
Second – Maurine McCrory, Progress Management Co.
Third – Neila Martinez, Rock Springs East | Sunrise Management Company AMO
Property Manager/Multi-Site Manager of the Year 101-300
First – Jessica Collins, Avino |R & V Management
Second (Tie) – Alison Herburger, Rolling Hills Gardens | Greystar
Second (Tie) – Samantha Acosta, Rosina | R & V Management
Third (Tie) – Heather King, Signature Point | Alliance Residential
Third (Tie) – Brieanna Nielsen, Altura | R & V Management
Third (Tie) – Angela May, AV8 | Greystar
Property Manager/Multi-Site Manager of the Year 301+ Units
First – Laura Vargas, Metro | R & V Management
Second – Emily Guzman, Forest Park | Alliance Residential
Third – Hanz Palacios, Sunbow | R & V Management
Rental Community of the Year 1-100 Units
First – Salerno | R & V Management
Second – Angelina Terrace | Sunrise Management Company AMO
Third (Tie) – Ocean Air | R & V Management
Third (Tie) – Pine Vista | Sunrise Management Company AMO
Third (Tie) – SALT | Greystar
Rental Community of the Year 101-300 Units
First – Tavera | R & V Management
Second (Tie) – Sola at Pacific Highlands | R & V Management
Second (Tie) – The Residences at Escaya | Alliance Residential
Third (Tie) – Palisade at UTC | Greystar
Rental Community of the Year 301+ units
First – Pacific Ridge Apartments | American Assets Trust
Second – The Orchard | The Sunrise Management Company AMO
Third (Tie) – West Park Apartments | Sudberry
Third (Tie) – Circa 37 | Sudberry