Back to Products & Services
Recorded Webinar Solution Series Small Claims Court and Collecting Past Due COVID-19 Rent
Recorded Webinars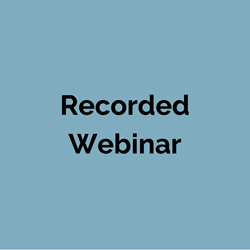 Ever wonder about the Small Claims Court Process? This class is your chance to find out. Watch to learn how to protect your assets better.
In this training course you will learn:
Both sides of the small claims court process and procedure;
What happens on the day of your trial and how to plead your case to the judge;
A better way for you to defend yourself over frivolous security deposit disposition disputes;
How to obtain a money judgment and what happens next, and;
Why the court pushes you to mediation and what that is all about.
Instructor: Attorney Todd A. Brisco, Todd A. Brisco and Associates
Do you hold the CAPS, CAM, IROP or NALP Designation? If yes, this webinar counts towards your Continuing Education Credits (CEC). Receive 1 Credit toward your CECs.
Purchasing this webinar allows you access for seven (7) days to the recorded content.
---