Back to Products & Services
Recorded Webinar 5 Ways to Quickly Convert Online Leads into Rentals (Virtually) with Kristi Fickert
Recorded Webinars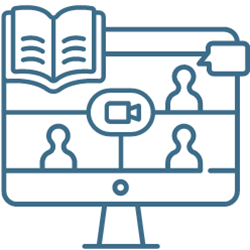 Generating traffic and leads is important, but converting those into rentals is what makes the most significant impact to your bottom line. Whether markets are in an upswing or experiencing a downturn, increasing your lead conversion rate helps reduce advertising spend, offers a more exceptional experience for your customers and ensures your leasing team is spending time with prospects who are most likely to rent.
Learn how to encourage and inspire customers to take a leasing action with you online and, effective strategies you can deploy to remove friction and roadblocks from the process in the meantime. Plus, discover how to pair your leasing team's best skill sets with automation and smart digital tools that will take your performance up a notch (or ten!).
Do you hold the CAPS, CAM, IROP or NALP Designation? If yes, this webinar counts towards your Continuing Education Credits (CEC). Receive 1 Credit toward your CECs.
---