Back to Events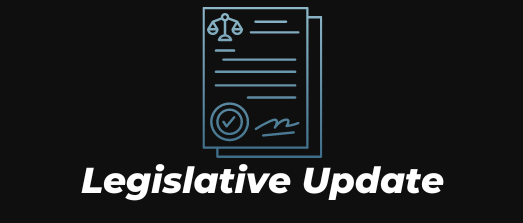 Legislative Update
Wednesday, October 19, 2022
10:00 AM - 11:00 AM (PDT)
* Registration open until 10/19/22 at 9:00 AM ()
Event Details
This year's legislative session ended on August 31, giving the Governor until September 30 to sign or veto bills. SCRHA killed dozens of bad bills in 2022 but our advocacy work is ongoing since many of these ideas will likely return in the future.
SCRHA actively lobbied on bills related to credit and criminal background screening, mandatory cooling, and EV charging stations. Join us for an overview of recently passed legislation you need to understand and comply with as of January 1, 2023.
Remember, not knowing the law is not a legal defense. Learn in our classroom, not a courtroom!
Instructor: Molly Kirkland, SCRHA Director of Public Affairs
Register early, space is limited.
Do you hold the CAPS, CAM or NALP Designation? If yes, this seminar counts towards your Continuing Education Credits (CEC). Receive 1 Credit toward your CECs.
This class will be presented in a live webinar format. When registering, attendees must provide a personal e-mail address to receive the webinar information. Webinar links are unique to the individual, meaning duplicate e-mails are not allowed. If registering multiple people, be sure to include unique emails for each, so that everyone receives their unique join link.
For More Information:

5675 Ruffin Road Suite 310
San Diego, CA 92123
858.278.8070