Back to Events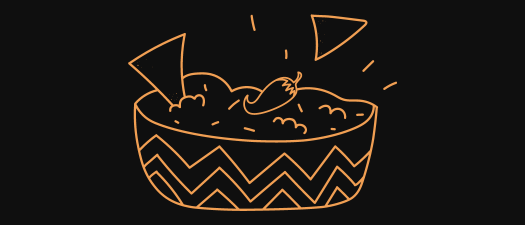 Salsa Competition
Wednesday, May 10, 2023
* Registration open until 5/10/23 at 5:00 PM ()
Event Details
Build community relations and generate publicity by participating in the "hottest" salsa competition in San Diego. If you think you have the best-tasting salsa, enter today for a chance to win a trophy and bragging rights!
Competition Details:
Bring at least four (4) large jars of salsa. All submissions should have approximately 20 to 30 ounces of salsa per jar.

All Salsa Entries must submit their salsa recipe two weeks before the event.

All entries must pay the salsa entry fee.

Judges will be selected by SCRHA.

Each salsa will be rated on the following criteria:
Flavor/Taste

Aroma

Appearance

Addictability
We will announce the Best Salsa Winner at the event, and present the winner with a trophy.
All entries must accept that their salsa recipe may be used in marketing promotions before, during, and after the competition.
Member Pricing*:
Owner / Property Manager Members:

Attendee: $15

Salsa Entry: $30 per salsa & includes one event ticket

Supplier Members

Attendee: $55

Supplier Salsa Entry: $65 per salsa & includes one event ticket
Sponsorships*:
SCRHA Salsa CompetitionTitle Sponsor | 1 available
Margaritaville Sponsorship (Drinks sponsor) | 1 available

$1,000 plus drinks costs*

Spicy Salsa Sponsor |5 Available
Mild Salsa Sponsor | 3 Available
*Pricing is based on credit card payment. Additional charge for invoice option.
For More Information:

5675 Ruffin Road Suite 310
San Diego, CA 92123
858.278.8070
Mild Salsa Sponsor

Thank You to Our Association Sponsors
Platinum Sponsors


Gold Sponsor

Silver Sponsor