Back to Products & Services
CAMT Education Package
Education Packages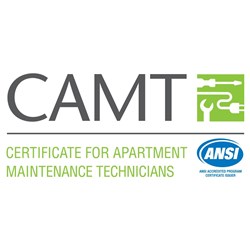 Invest in your career with the CAMT Education Package. 
This packages includes attendance for one to the following classes and events:
One (1) CAMT registration
Enrollment in three (3) Basic Maintenance Classes and Tips and Tricks for Great Maintenance class.
Admittance to the Innovations in Rental Housing Education Conference & EXPO.
---