Back to Products & Services
Donate to The Industry Defense Fund
Industry Support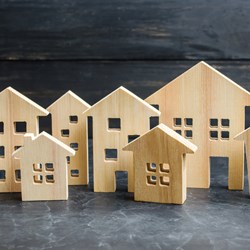 As the pandemic winds down, the number of new regulations is increasing, particularly with Eviction bans. The County of San Diego is the latest. The SCRHA is now taking the County to court to stop the madness.
This isn't about payment of rent. It's about the violent tenant, unruly guests, and illegal activity such as drug dealing and prostitution we can do nothing about.
Make a contribution to the SCRHA Industry Defense Fund and help fight to stop the Eviction Moratoriums and the violation of ownership rights.
Make a contribution to support your industry. Every little contribution helps and strengthens the rental housing industry.
Suggested contributions of $250 per independent owner, $500 per property, and/or $5,000 to $10,000 or more for property management companies, including REITs, and $500 per supplier. To make larger donations, select the Amount and then increase the Quantity.
If you are an industry partner these issues affect your industry also. Please consider contributing at the $500 level.
Simply click "Add to Cart" and checkout. To change your contribution amount, select the Amount and then increase the Quantity.
---