Back to Products & Services
Donate to The Industry Defense Fund
Industry Support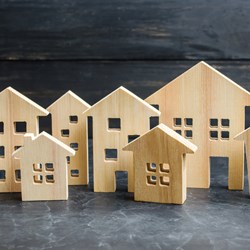 The SCRHA Industry Defense Fund (IDF) complements both SCRHA's day-to-day advocacy and the SCRHA Political Action Committee. IDF allows SCRHA to engage in emerging policy issues with research and data, public affairs and crisis communications support, political strategists, and more.
From a statewide Rent Control measure and local tenant protection ordinances to legislation limiting security deposits, housing providers continue to face onerous regulations requiring money, time, and resources without compensation or consideration.
SCRHA is working hard for fair and balanced solutions. SCRHA wants to be a part of the solution, but knows that rental housing providers should not, and cannot, shoulder the burden.
Make a contribution to the SCRHA Industry Defense Fund and help fight to stop Eviction Moratoriums, overreaching tenant protections, and the violation of ownership rights.
Make a contribution to support your industry. Every little contribution helps and strengthens the rental housing industry. The suggested contribution is $5/unit or whatever you can give to our efforts.
Click "Add to Cart" and checkout. To change your contribution amount, simply click in the price field and adjust accordingly.
---