Back to Products & Services
Donate to The Industry Defense Fund
Industry Support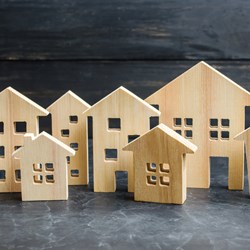 Even as pandemic conditions continue to wind down, some advocacy groups and elected leaders are using the pandemic as a means to pass permanent tenant protections and/or extend existing pandemic regulations, such as eviction moratoriums. SCRHA has reported for almost a year now on efforts in Chula Vista. Most recently, the issue has come to the forefront in the City of San Diego as homelessness continues to plague the city and the temporary moratorium on No-Fault Termination of Tenancy comes to an end on September 30. 
SCRHA is working hard for fair and balanced solutions. SCRHA wants to be a part of the solution, but knows that rental housing providers should not, and cannot, shoulder the burden. 
Make a contribution to the SCRHA Industry Defense Fund and help fight to stop Eviction Moratoriums, overreaching tenant protections, and the violation of ownership rights.
Make a contribution to support your industry. Every little contribution helps and strengthens the rental housing industry.
Suggested contribution:
Owners/Managers: $3 per unit
Industry Suppliers: $250
Click "Add to Cart" and checkout. To change your contribution amount, simply click in the price field and adjust accordingly. 
---