Back to Products & Services
Recorded Webinar AB 832 and Compliance after September 30
Recorded Webinars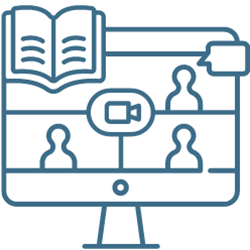 AB 832 California Eviction Moratorium and Compliance After September 30
AB 832 the California Eviction Moratorium ended October 1, 2021. While tenants will no longer be able to simply declare a hardship and not pay rent, some protections for COVID-19 related hardships will continue via the court process.
The seminar will cover: 
Protections for Tenants Impacted by COVID-19
Next Steps for Property Owners Impacted by COVID-19
Mandatory notifications and required language, and;
Other aspects of the law.
Free to IROC Members, Property Managers and Supplier Members. There is a charge for Owner Basic (1-4) Members and Non-Members.
Presented by Todd Brisco,Todd A. Brisco & Associates, APC , Mark D. Feinberg, Heinz & Feinberg and Molly Kirkland, SCRHA Director of Public Affairs
This webinar was recorded on October 28, 2021.
---