Back to Products & Services
Recorded Webinar The New Apartment Tour with Esther Bonardi
Recorded Webinars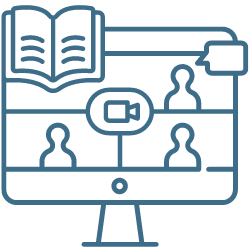 Times are changing. Recent world events have led us all to adopt new consumer behaviors, and it's likely that many of these behaviors will stick. It's time to take a look at the new apartment tour. Did you know that nearly 40% of renters in a recent study said they narrowed their search to only one or two apartment communities before going out for a tour? That number is likely to grow now that we've all grown accustomed to doing more online.
This Speedy Session will help you understand how your customer begins their tour before they ever set foot on your property. What do you need to do online to provide a good virtual tour? How can you engage customers in conversations before they make their first phone call?
Learn actions you can take now to prepare your community for the apartment tour of the future including:
Robust website content
Unit level photos and videos
Walk-through tours
Self-guided tours
New ways to engage and communicate
Do you hold the CAPS, CAM, IROP or NALP Designation? If yes, this webinar counts towards your Continuing Education Credits (CEC). Receive 1 Credit toward your CECs.
---