Back to Events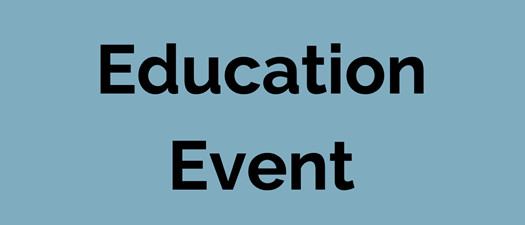 IROC: Management & Forms Webinar
Wednesday, January 19, 2022
10:00 AM - 11:00 AM (PST)
* Registration open until 1/19/22 at 9:00 AM (PST)
Event Details
IROC: Management & Forms Hybrid Class
Are you new to this business? 
Have you been doing this for years but still have questions?
This is the perfect workshop for you! This webinar will be taught by our expert operational advice staff, Olivia Galvez and Molly Kirkland. They will take you through the entire leasing process, using our suite of forms as a reference. Let us help you take the guess work out of property management.
Register early! Space is limited. This will be a hybrid event. 
There are 22 in-person spots available. No walk-ins will be allowed.
This will be presented in a combination in-person and live webinar format. 
If you are attending the webinar, when registering, attendees must provide a personal e-mail address to receive the webinar information.  Webinar links are unique to the individual, meaning duplicate e-mails are not allowed. If registering multiple people, be sure to include unique emails for each, so that everyone receives their unique join link.
Cancellation Policy: All ticket purchases, both online, via email and in-person, are FINAL. There are NO REFUNDS, CREDITS, OR EXCHANGES, even for tickets purchased by mistake or at a non-member rate.  Make sure that if you are a member, you log in to your account to receive member pricing.  Please confirm your order before payment.

For More Information:

5675 Ruffin Road Suite 310
San Diego, CA 92123
858.278.8070
Covid-19 and Photo Release
By purchasing, registering or attending the event in person, I: (a) represent, warrant, and certify that at no time during the 14 days preceding the Event did I have any of the following symptoms: fever or chills; cough; shortness of breath or difficulty breathing; fatigue; muscle or body aches; headache; new loss of taste or smell; sore throat; congestion or runny nose; nausea or vomiting; or diarrhea; (b) represent, warrant, and certify that at no time during the 14 days preceding the Event have I been around anyone who has tested positive for COVID-19; (c) accept all responsibility for at all times properly using a face covering, maintaining 6 feet of distance from staff and patrons while I am on premises at the Event; (d) agree to do whatever is required by applicable Federal, state, and local regulations, including without limitation complying with all applicable travel restrictions and quarantine requirements; and (e) agree to strictly adhere to all signage posted anywhere on premises at the Event regarding COVID-19 infection prevention.

In addition to all other releases given in this Waiver and Release of Liability and Informed Consent, I, for myself, my heirs, and assigns, hereby waive any and any claims, demands, causes of action, or any claims for relief whatsoever against and release the Southern California Rental Housing Association from all liability, claims, causes of action, demands, losses, and damages, now or in the future, related to my having or contracting COVID-19 or other illness arising out of or in connection with my attendance at the Event.

Further, I agree by attending the event in person that the SCRHA and its affiliate can use my image and photo for promotional purposes.